About Us
The Ray of Hope Foundation was established to benefit underprivileged and special needs children in the greater Las Vegas area. We strive to ensure proper education and provide opportunities to help them rise above their challenges.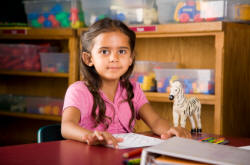 We are currently helping more than 4,500 children in areas where up to 30% of the families are classified as "homeless". In some cases this designation is due to the fact that several families are living together. In other instances, families are living in cars or vans, or in rooms rented by the week or month.
These families are not in need due to drug or alcohol abuse. They are low-income families with children to support. Ever mindful of the fact that these children need a hand up, not a handout, we work mainly through schools to provide our services.
Our support has consisted of:
<![if !supportLists]> 1) <![endif]> Funds for school uniforms, to ensure that no child misses a day of school due
to the lack of required clothing.
<![if !supportLists]> 2) <![endif]> Backpacks, school supplies and personal hygiene items for the students.
<![if !supportLists]> 3) <![endif]> Progress charts, flash cards and other classroom learning aids.
<![if !supportLists]> 4) <![endif]> Funds for language fluency, math proficiency and other essential programs
geared to bi-lingual or special needs children, which are not funded by CCSD.
<![if !supportLists]> 5) <![endif]> Kleenex, paper towels, hand sanitizer and antibacterial wipes used in classrooms..
<![if !supportLists]> 6) <![endif]> Physical Education equipment (balls, jump ropes, etc.).
<![if !supportLists]> 7) <![endif]> Bicycles, movie tickets and gift cards given as rewards for
attendance and scholastic achievement.
<![if !supportLists]> 8) <![endif]> A variety of musical instruments.
<![if !supportLists]> 9) <![endif]> More than 600 coats, hats, scarves and gloves.
<![if !supportLists]> 10) <![endif]> Hundreds of books for both classroom and library.
11) More than 500 toys and games for holiday distribution.
We are facing another difficult year due to the staggering budget cuts for the Clark County School District. Teachers are spending as much as $100 a month of their own money to buy supplies. Some necessary educational programs have been completely eliminated due to the cutbacks.
Studies show that quality early education can help prevent juvenile crime and lead to higher graduation rates. We are taking steps to ensure that our children receive the level of education they need to become Nevada's future leaders.
From what we get, we can make a living; what we give, however, makes a life.

~ Arthur Ashe
The Ray of Hope Foundation is a 501(c)(3) non-profit organization.
Our tax # is 68-0668971
4030 W. Charleston Blvd. • Las Vegas, NV 89102
Ph: (702) 485-0656 Fax: (702)254-4443
Website: www.rayofhopelv.org Email: director@rayofhopelv.org