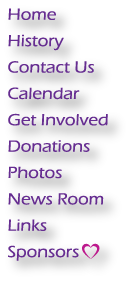 2709 Sungold Dr.
Las Vegas, NV 89134
Ph: (702) 485-0656
Fax : (702) 254-4443
Financial contributions and contributions of new or gently used items are greatly needed and genuinely appreciated.
Financial contributions in ANY amount,
will help a family or child in need.
We sincerely appreciate your generosity.


(Click here for information on becoming
a sponsor for the Ray of Hope Foundation)


Below is a list of donation items needed on a regular basis.
It is the greatest of all mistakes to do nothing because
you can only do little - do what you can. ~Sydney Smith
School Items


(New only)

Clothing Items


(New or Gently Used)

Miscellaneous


(New or Gently Used)

Backpacks
(gently used okay)
Sweaters
bicycles
(new & gently used)
Pencils
Khaki Pants
Bike Lock
Notebooks
Socks (New only)
Family Videos
Crayons
Jackets
Family Games
Glue Sticks
Shoes
Family Books
Paper Towels
Mittens
Musical Instruments
Hand Sanitizer
Gloves
Tooth Brushes
(New only)
Tissue Boxes
Hats (knit/winter wear)
Tooth Paste
(New only)
Rulers
Binders
Reading Books
Lunch Boxes
Dry Erase Markers
"No one has ever become poor by giving"
~ Anne Frank
From what we get, we can make a living;
what we give, however, makes a life.

~ Arthur Ashe